Laura Tate is a singer with a heart as big as Texas and a passion for singing that goes back to her childhood in Dallas. Her musical talent took her to Nashville and New York City, before she settled in Los Angeles and added acting on television to her music career. Her repertoire ranges from jazz and blues to rock and country. With the toughness of a torch singer and the tenderness of a lover, Laura sings new life into American standards and popular music while also introducing songs written for her.
In 2021-22, Laura and her band are working on her sixth CD in eight years, a bluesy collection with a double shot of fine New Orleans jazz. "Laura Tate: Live from El Paso," her best-hits collection, stayed at number 1 on the Roots Music Report's Jazzy Blues List for 25 weeks and is currently shortlisted for a 2021 Grammy Award nomination, along with her single "I Need a Man." Each album showcases the many moods of Laura Tate and the talented musicians who make performing fun on stage and in the recording studio.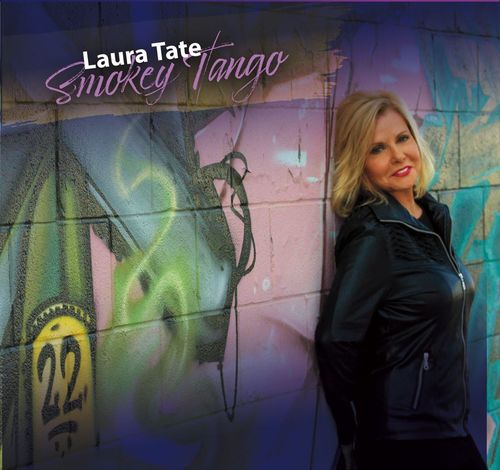 Laura Tate Band  
Terry Wilson - Producer, bass guitar, rhythm guitar, and backing vocals
Billy Watts - Lead, rhythm, slide, and acoustic guitar   
Teresa James – Piano and backing vocals  
Jeff Paris – Keyboard, acoustic guitar, strings, percussion, mandolin
Richard Millsap - Drums  
Darrell Leonard - Trumpets and trombone
Paulie Cerra - Saxophone
Lucy Wilson - Backing vocals
Laura Tate recently signed with Blue Heart Records, a division of Nola Blue Inc.
"I'm thrilled and humbled to be a part of Blue Heart Records and Nola Blue Inc. Looking forward to a new album release in 2022. So excited to be working with the professional and talented team at Blue Heart Records!"
~ Laura Tate
Just released "Blind Raccoon & Nola Blue Collection Vol. 4" featuring
Laura Tate singing "Smokey Tango."
Smokey Tango Album Release Concert 
Texas and California Concert Dates To Be Announced  
A Night of Music with Laura Tate and Friends
To Be Announced
Star City Studio Productions, 120 W Castellano Dr,, El Paso 
Spend the evening as Laura sings her favorite songs accompanied by Jeff Paris on the piano, and local El Paso musicians. You won't want to miss it!